Summer Camps
Basketball Camp
Basketball Camp
In addition to the general Camp activities – swimming four times a week, trip day and a weekly show – Basketball Campers dedicate their afternoons to intensive skills-based training. Over the course of the two week intensive, students focus on different skills each class, culminating in small-team scrimmages. We emphasize individual mastery and teamwork. For example, if the theme of a specific class is dribbling, the players will first dribble unopposed for at least twenty minutes with personalized attention from the coach. Next, players dribble with partial opposition (often against a coach), then full opposition. Next, players play a conditioned game and finally practice plays in small groups. We find that with this approach players have a great time, gain confidence, and make great strides in their basketball skills.
The basketball intensive focuses on ball handling & dribbling, turning, shooting, passing and receiving, rebounding drills and decision making
Campers in grades K – 8 will get 1.5 hours of basketball instruction 4x/week. We provide all necessary equipment.
Other activities include: Swimming 4 days a week, trips 1 day a week, dancing, drama, martial arts, cooking, archery, soccer, theater and more.
Beautiful outdoor facility on country-like campus in Bay Ridge 4 days a week
Snack included (please bring a peanut free lunch)
Highly trained and talented staff
Small groups to allow individualized instruction
Bus stop and door to door transportation available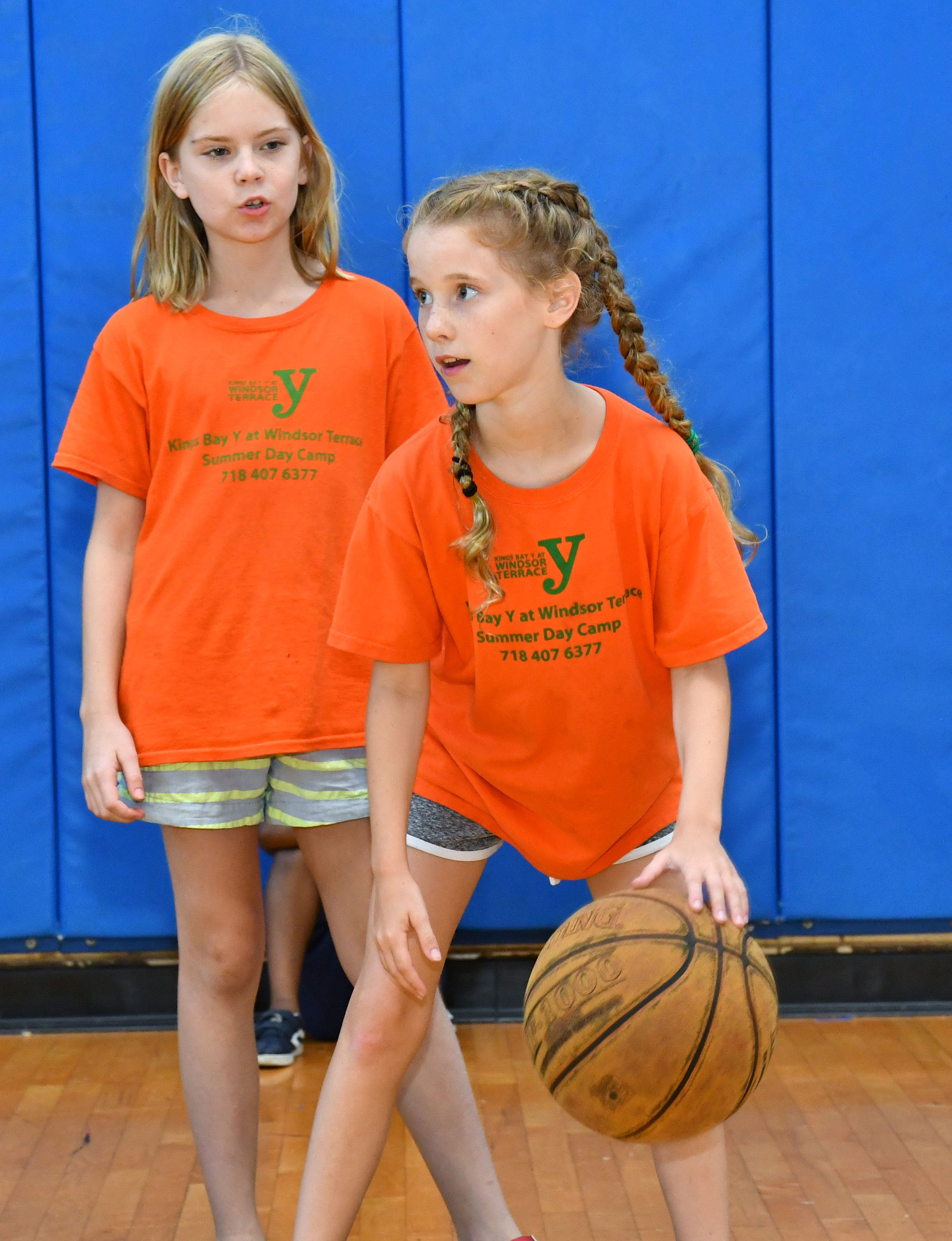 Dates
Aug 3-Aug 6
Aug 10-Aug 14