Windsor Terrace
Childcare
Childcare
JCC Brooklyn – Windsor Terrace Child Care Program focuses on toddlers' development in a warm, loving, play-based environment. For those just beginning school, we support the transition to separate happily from favorite people  (you!) and develop trusting relationships with teachers. We love our littlest littles and keep them giggling and smiling. We send pictures daily, and keep lines of communication open – there is no question too small about your child! We believe that children make meaning through interaction with the world around them, and we provide a wide variety of experiences each day to allow for active discovery and growth :
•    Full and Half-Day Programs available (including early bird and extended stay)
•    Bank Street progressive approach
•    Fully licensed and experienced staff
•    Jewish cultural activities
•    Music and other specialists
•    Beautiful, light-filled playroom with private outdoor play space
•    Daily snacks – nutritious and delicious
•    Project Based Emergent Curriculum
•    Daily outdoor playtime (as much as possible in nice weather!)
•    Naps
Documentation
Since children learn and evolve at what seems like lightning speed, we make sure to document their work every day so that you can see the progress your child is making firsthand. Children's work fill our walls, and we invite you to explore the room when you drop off and pick up your child. Our art is all about process, not product, as children explore materials and their own abilities. We send home daily pictures and go more in-depth at parent-teacher conferences twice a year, or feel free to reach out more often! We only ask that you not discuss children at length during drop-off and pick-up when teachers are busy welcoming children into the room and making sure they leave safely.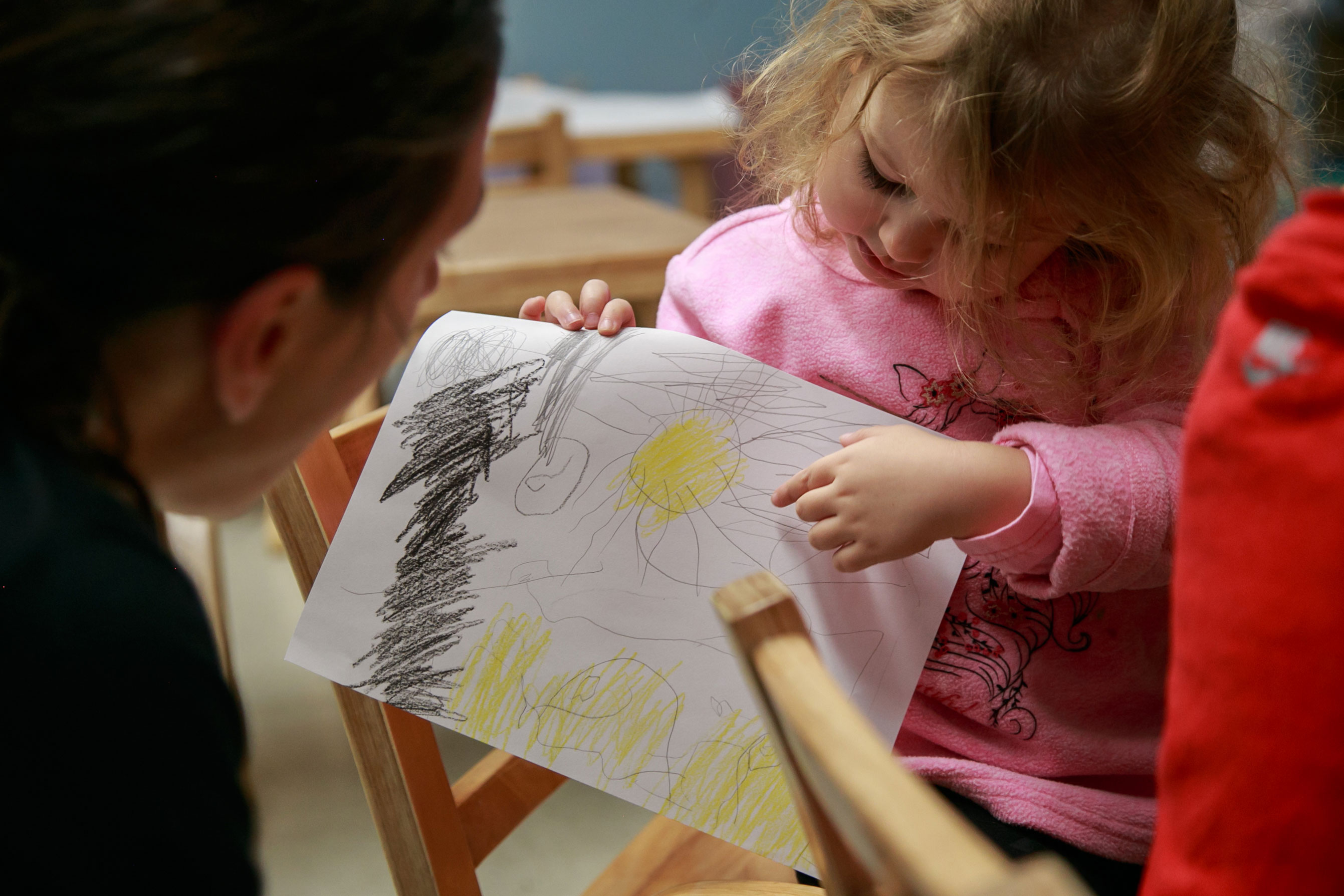 Outdoor Play
At JCC Brooklyn – Windsor Terrace, we have an outdoor play space where the children engage in cooperative games and free play. Prospect Park is only one block away and we take advantage of it by going on nature walks, having fun at the playground, enjoying being by the lake and learning about the many plants, birds and animals that share our world with us.
For details on admissions please visit our admissions page
For more information, contact Ilona at 718-407-6377 or email us at windsor@jcc-brooklyn.org