Summer Camps
Summer Day Camp
We are officially opening up registration for JCC Brooklyn Summer Day Camp 2023 on August 1, 2022!
Summer Day Camp
Beautiful outdoor facility on 177-acre, country-like campus in Bay Ridge
Transportation available
Highly trained and talented staff.
Small groups to allow individualized attention.
Activities include:
Swimming
Yoga and dance
Drama
Martial arts and self-defense
Arts and Crafts
Cooking
Volleyball
Theater and more
Snack included (please bring a nut free lunch)
Extended week of Summer Camp
Limited spots available.
There will be NO bus transportation for extended week of summer camp and campers will be required to choose a drop off location either at – JCC Brooklyn Windsor Terrace 1224 Prospect Ave (shuttled to campus) or Bay Ridge Campus drop off location.  There will be a bus from JCC Brooklyn Windsor Terrace to the campus during extended week for those who were enrolled in camp this season.
Groups will be restructured for this week.
Hebrew Dual Language Camp and Sports camp will not be in session.
Swim:
Children are tested for their swim level on their first day.  They are split into levels beginner 1, beginner 2, intermediate and advanced and divided into different parts of the pool.  Kiddie pool available and floating devices included based on child's swim level.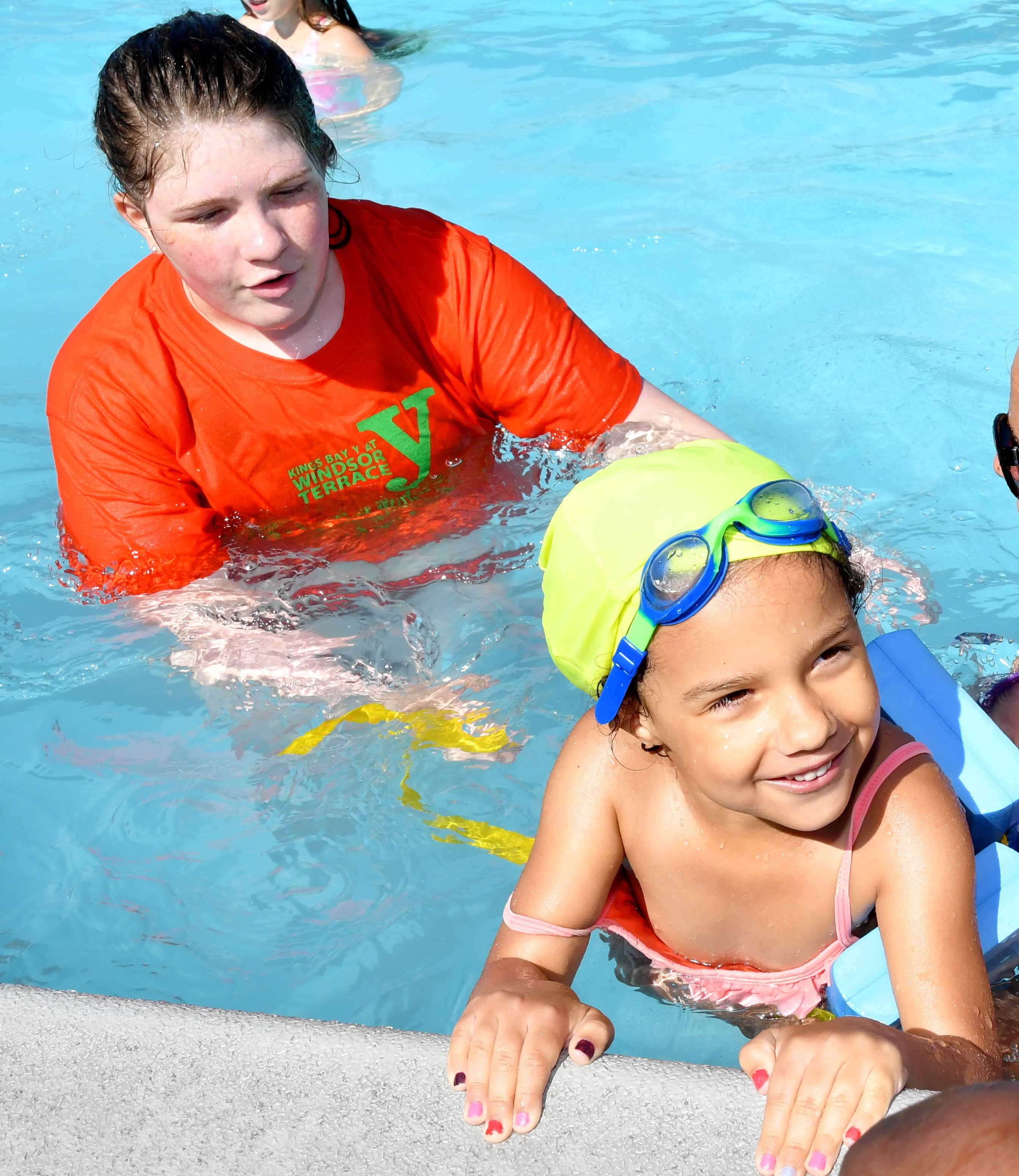 Dates
Summer 2023 Dates
Full Session: June 28 – August 19, 2023
Week 1: June 28 – June 30, 2023
Week 2: July 3 – July 7, 2023 – Closed July 4th
Week 3: July 10 – July 14, 2023
Week 4: July 17 – July 21, 2023
Week 5: July 24 –  July 28, 2023
Week 6: July 31 – August 4, 2023
Week 7: August 7 – August 11, 2023
Week 8: August 14 – August 18, 2023
Optional Extended week
Week 9: August 22 – August 26, 2023