Clinton Hill
Meet Rabbi Matt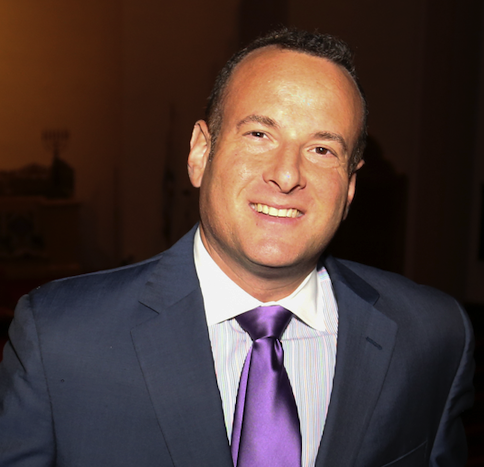 Weddings
Two people who wish to build a life together deserve a wedding that reflects what makes their love special, and one thing is clear to me: no two ceremonies are alike. The Jewish wedding ceremony is a singularly special and transformative moment that at once binds you to the beautiful tapestry that is our Jewish tradition and creates something entirely new that has never existed before.
That is why getting to know you and your sensitivities, desires and dreams about your relationship is where we should start. My wedding ceremonies include traditional, interfaith, same-gender, inter-cultural and destination weddings.
Baby Namings
Rabbi Matt is honored to officiate at baby naming ceremonies, ritually acknowledging a child's membership into k'lal Yisrael, the Jewish community. The birth of a child brings us joy and hope, and the courage to reaffirm our enduring covenant with what is sacred in our lives.
This simcha brings the entire family together, spanning several generations. Rabbi Matt offers personalized, warm, intimate baby naming services, and each generation in your family is able to participate, from Bubbie (grandma) and Zayde (grandpa) to the youngest member.
B'nai Mitzvah (B'Mitzvah)
My approach to the B'nai Mitzvah process can best be described as a journey, not just for the child, but for the entire family. More specifically, it is a Jewish Journey, with the understanding that every Jewish family looks different and has different interests, priorities, desires and dreams. I want each B'Mitzvah journey to be at once connected to the rich tradition of this beautiful coming-of-age ceremony and to the uniqueness of each child.
In the past, I have worked with B'Mitzvah students and families that have taken unique approaches to this Jewish milestone: an explanation of the week's Torah portion through the rap lyrics, setting traditional liturgy to original music, interpretative art and more.
Conversions
Mazal tov on your decision to explore conversion to Judaism. This is one of the most sacred journeys you can undertake, and Rabbi Matt is happy to help shepherd you through this spiritual and inspiring process.
Please reach out to Rabbi Matt directly to discuss: rabbimatt@jcc-brooklyn.org.